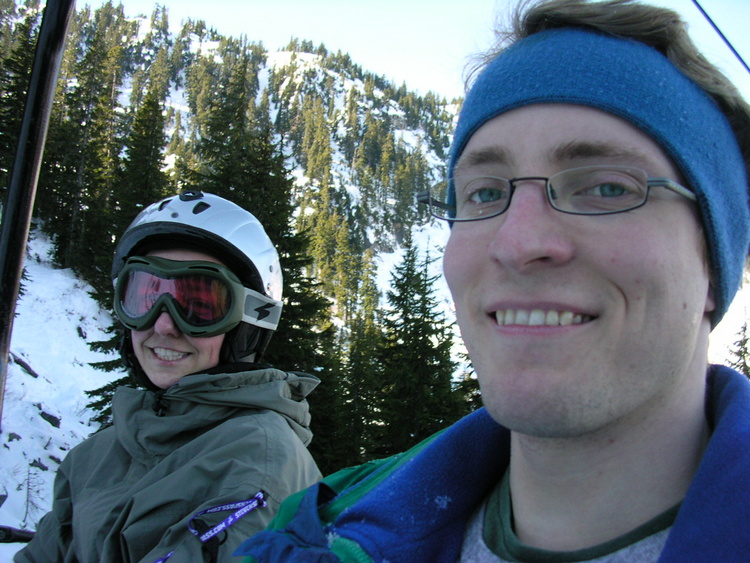 Title:
Meanwhile
Caption:
Meanwhile, Marta told me we should check out this particular run. We had to take two lifts to get there!
Look at her grin, I knew I shouldn't have trusted her...
Parent Places:
List of Places > Everything > Stevens Pass
Added by:
Miles
Date Taken:
0000-00-00
Place:
Stevens Pass
Date Added:
08:55 PM on Feb 26, 2005
Click for:
Original Picture
Comments:
Comment on this picture.